Green villages are catching on rapidly these days, and for many reasons. Whether it's in urban or suburban areas, the aim is to make sustainable practices part of the neighborhood's daily life. Here are a few of the main reasons why eco-villages are trending: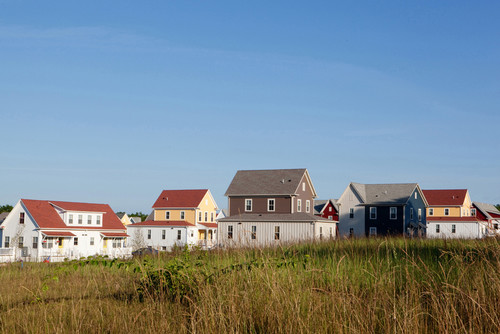 Built-in Eco-Design – When you move into an eco-village, all the green design work is already installed for you. In most green communities, rainwater harvesting and composting, wind and/or solar energy are already being practiced. Other green design facets, for instance recycled and sustainable materials are also included.
Shared Areas – More Fun and Less Waste – Green villages

offer a common swimming pool and playground that reduce the resources and energy that it will take for people to build and maintain them in individual residential property. In addition, these shared areas allow you to mingle with your neighbors.
Walk around the Village – 

One of the things that are very appealing about green villages is that everything is within walking distance. There is no need to worry about a car, gas costs, or finding a parking space.
If you are considering a home in a green village, contact us today for advice and tips about eco-living.