At Trilogy, we not only believe strongly in sustainable or green building practices, but we lead by example and encourage our clients to embrace these philosophies.  This year we built the first Zero Net Energy home every constructed in Breckenridge, Colorado and are excited to see other architects doing the same across the country.
Project FROG, a green-building company founded in San Francisco in 2006, is leading the way by building energy-efficient modular systems, primarily in schools.  The best part is that Project FROG can build these schools more quickly and with a cost of about 25% less than permanent structured schools.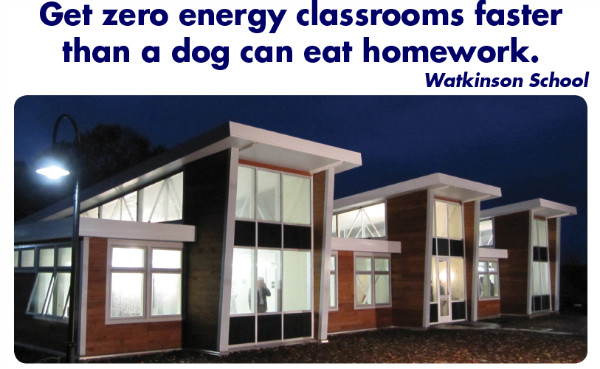 According to Inhabitots.com, "A two million dollar budget got Watkinson School 3,500 square feet of classroom space built from 50 percent recycled material. The building is outfitted with 60 solar panels that reduce the electricity costs to zero (in fact it produces more energy than the building uses). And because of the modular design, the project took only six months to complete."
Project FROG was recently featured on Anderson Cooper's 360.  Click here take a look at this short clip and see why Zero Net Energy is leading the way.