One of the most exciting features of the Kauai house is the lower level Lanai with its great river views. But it was sorely in need of an update.
We opened up the entire wall between the lanai and the rest of the house, installing folding glass doors. We also installed motorized screens so the Lanai could be used at night, when the mosquitoes come out to play.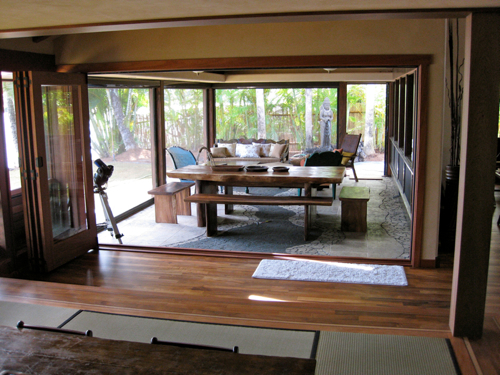 We pulled up the old red brick tile and installed new tile in a "river" pattern.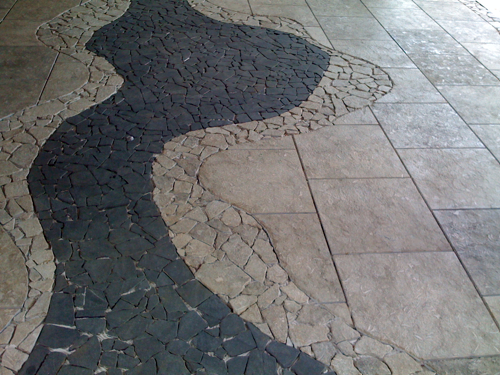 The Lanai becomes a western style dining area as opposed to the Tatami dining area (foreground.)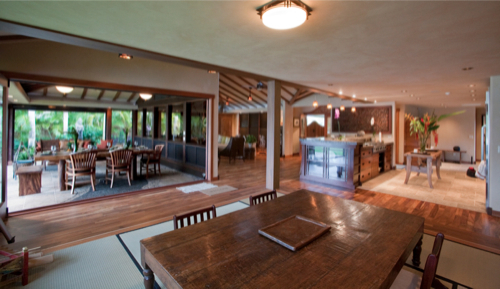 The lanai new lanai may now be the most used room in the house with it's great views of the river.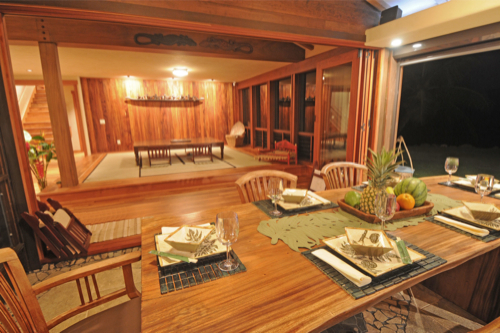 And the gardens. The "river"pattern snakes across the floor toward a water feature.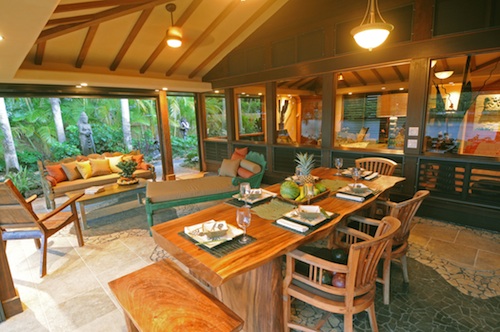 A water feature occupied by the Goddess fountain.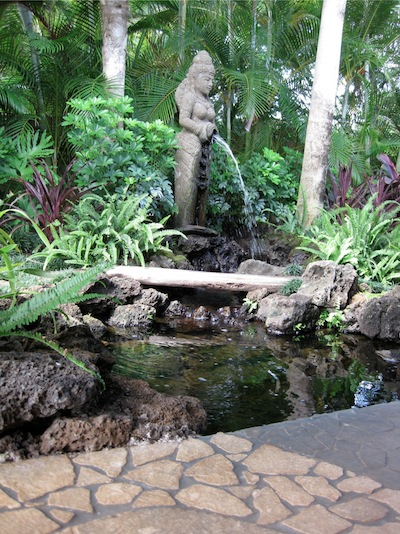 More Kauai Before and After posts to follow. Visit the Kauai Remodel Gallery for more great photos of this fantastic project. Design by Trilogy Partners and Azaya Design.