Japanese style dining is something that many of us have experienced. At many Japanese restaurant one dines while sitting on tatami mats on the floor at a low table. In Japan the Tatami Room is not only the place to dine, but the place to socialize, play cards or board games or just plain relax. In both Steamboat and Kauai we completed Tatami Rooms for the owner because he was a lover of Japanese custom and was married to a Japanese woman.
Both tatami rooms were open to the environment of the rest of the home. In Steamboat the Tatami Room faced a Japanese Garden. It was built atop a two step platform.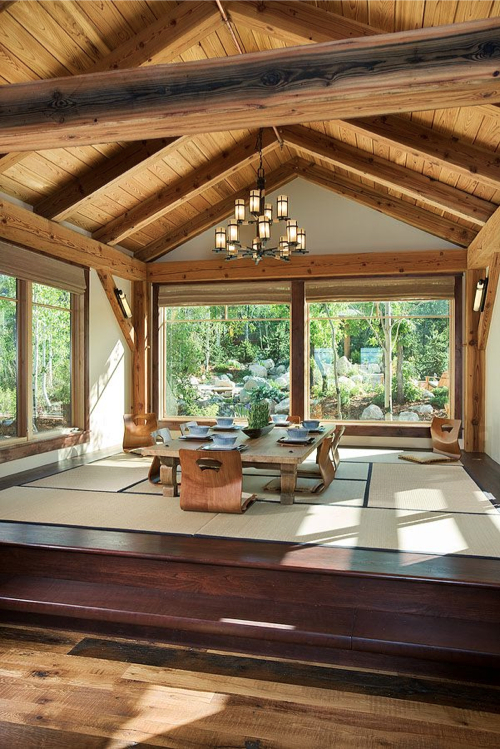 For the Kauai House, we built the Tatami area on a one step platform facing the Wailua River.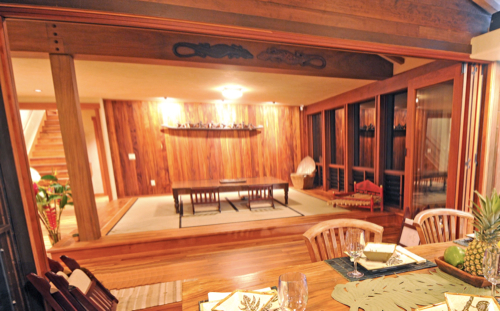 This view of from the Tatami Room at the Kauai residence shows how it is an integral part of an open floor plan which included kitchen, living room, and the lanai.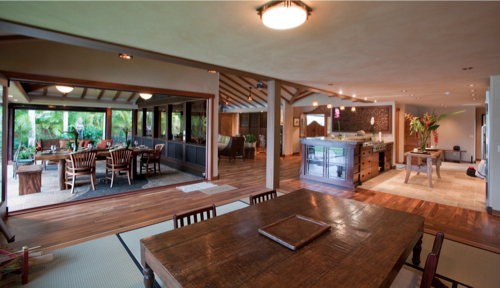 And then of course there is the Tatami Room that is the main living area of the Steamboat Japanese Tea House.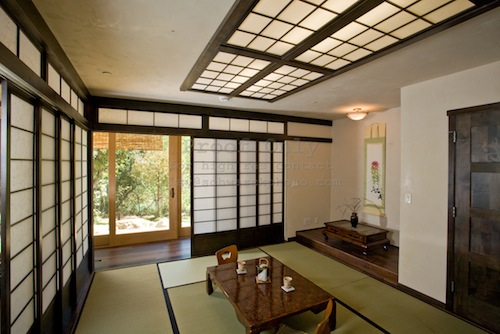 For a company based in the Rocky Mountains Trilogy has plenty of experience building Tatami Rooms! Design and Build by Trilogy Partners and Azaya Design. For more photos of the Kauai Project please visit the Kauai Photo Gallery.