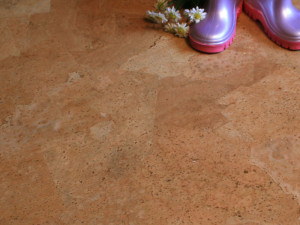 Now that the nation is finally embracing sustainable living spaces, many homeowners are researching more ways they can make their new home or new renovation more sustainable. A great place to start is with the floors. Cork is an excellent material for your new sustainable home for 5 great reasons.
1. Cork floors are made from recycled cork (pre-consumer) that is left over from the production of cork stoppers.
2. Because cork floors have air pockets, they make a very efficient non-conductor of heat, meaning they reduce heat loss in rooms and reflect heat back through the feet, retaining body heat.
3. By nature, cork is hypo-allergenic and anti-static.
4. Cork is resistant to mold and bacteria growth which make it a great choice for families that suffer from allergies and asthma.
5. Cork flooring absorbs impact so noise of dropped items and walking feet are contained in the room.
For information on building a sustainable mountain home in the Breckenridge, Colorado area, please give us a call at 970-453-2230 or visit us online at trilogybuilds.com.