Help us help them
Trilogy Partners and Rower Airshows are having a silent auction for 3 open cockpit airplane rides at a minimum bid of $300 per ride all proceeds benefit the victims of the Waldo Canyon wildfire near Colorado Springs. To place your bid attend the Meet the Pilots After-party at 3pm July 4 at 233 South Ridge Street (refreshments will be served on the rear deck) or email your offer to info@trilogybuilds.com. (We are also accepting smaller donations.)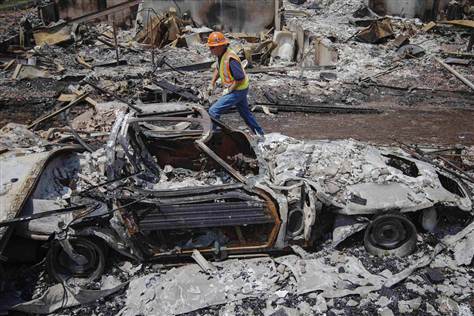 With the assistance of the Summit Foundation we will be aiding victims directly impacted by the Waldo Canyon fire, specifically the more than 300 families of the Mountain Shadow Subdivision who lost their homes.
Auction winners will be notified by July 6, 2012.
Take the Ride of Your Life
Take the ride of a lifetime with Highest Show on Earth Pilot Gary Rower in his airshow Stearman Biplane. Strap on your parachute and see the mountains like you've never seen them before, from an open cockpit biplane. For the adventurous, try some of the same maneuvers you saw during the show or just lean over the side and wave to the folks in town… at 120 MPH! 

You may have flown in an airliner. You may have flown in a little airplane or a corporate jet but until you've flown an in antique biplane you've really never left the ground. You've seen them in movies and you watched the airshow now experience a once in a lifetime opportunity and take a ride with Gary in his 1942 Airshow Stearman.