According to Jane F. Kolleeny with Architectural Record, this years Record Houses had to meet the following criteria to be considered: simplicity, modesty, and sustainability.   The below seven beat out more than the 250 houses that were submitted.  Read the below excerpt from Architectural Record's Record Houses 2010:
Mount Fuji Architects' Tree House in Tokyo, which transforms the traditional Japanese timber-frame house, takes the form of a tree.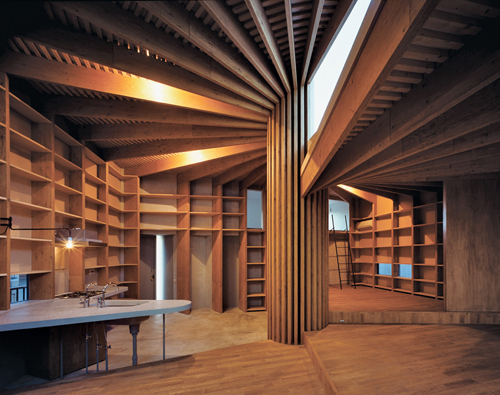 While less emphatically radical, Qingyun Ma's Well Hall in rural China is an up-to-date interpretation of the courtyard house, designed for extended families, employing local materials, workers, and methods.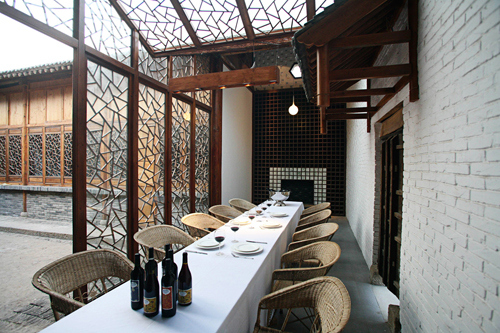 Rough stone mined from Lake Champlain clads the ends of the barnlike forms of Rick Joy's house in Woodstock, Vermont, making the walls appear old, while details like windows that turn into skylights and a roof without eaves reveal a contemporary hand.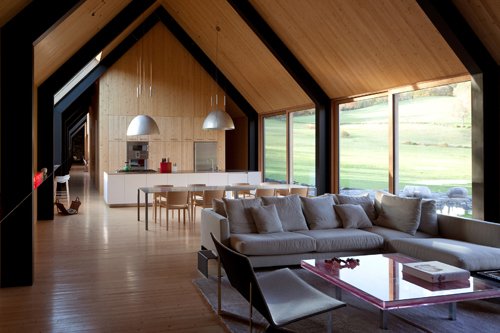 In another project employing stone, Dutch firm SeARCH and Swiss architect Christian Müller designed Villa Vals in Switzerland with an existing livestock barn serving as an entrance. The architects used local quartzite on the exterior and submerged the building into a hillside of its Alpine village setting.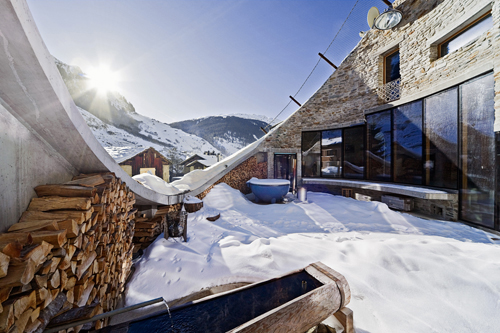 Other featured residences pay tribute to nature. René Van Zuuk's Project X in Almere, the Netherlands, uses prefabricated cement panels on the facade as a canvas for a branch pattern, bridging the man-made with nature.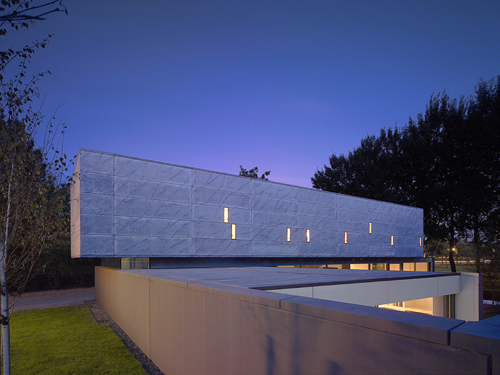 Atelier Bow-Wow's Mountain House in California resembles a rustic Japanese pavilion in the woods, where one goes to contemplate the landscape under changing conditions — in the sun, rain, wind, and snow.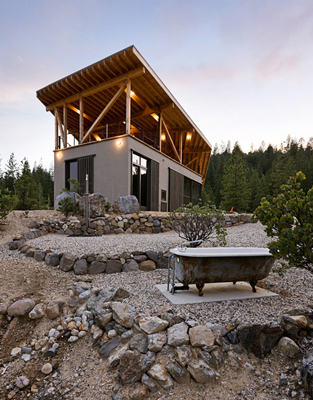 There's always a house that seems to break the mold — where it is difficult for the editors to find commonalities with the collection — but we can never resist the unexpected. Michael Maltzan's Pittman Dowell Residence in L.A. surprised us, appearing to take cues from John Lautner's Chemosphere (1960) with its circular shape, while responding to a stone-pine tree and an adjacent Neutra house (1952).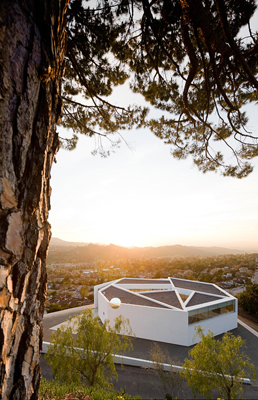 Without exception, these structures allow nature to define their character, from the modest and simple to the bold and inventive. In all cases, the houses respond to site and climate with modern and exemplary design strategies.
Which is your favorite?