Coalition of environmentalists claim government has failed to protect the atmosphere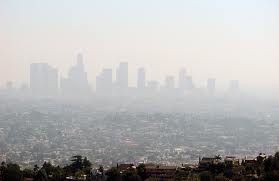 Lawyers representing children and young adults filed a series of lawsuits against the US government alleging that its agencies have fallen short in their duty to protect the Earth's atmosphere for future generations.
Cases are to be launched in every state and Washington DC, according to the plaintiffs, a coalition of green groups called Our Children's Trust.
The individual plaintiffs named in the suits are mostly teenagers, as part of an effort to emphasise the obligation that the government and state legislatures have to preserve a healthy atmosphere for future generations.
The aim of the suits is to have the atmosphere declared a "public trust" deserving of special protection, a concept previously used to clean up polluted rivers and coastlines.
Legal experts remain unsure whether the principle could be applied to climate change, but noted the parallels with an ongoing lawsuit brought by a number of states against the five largest US utilities that is attempting to brand greenhouse gas emissions a "public nuisance".
Even victories in just one or two states would give the environmental movement increased leverage as it campaigns for the revival of legislation tackling emissions that had previously been blocked by Congress.
"People have tried pushing legislation and that hasn't worked," Alex Loorz, a 16 year-old Californian named as one of the plaintiffs, told Associated Press. "Obama hasn't been able to push anything through. The only option we have is the judicial system – taking this to the courts."
Judges will have to decide whether the Environmental Protection Agency's (EPA) existing efforts to curb greenhouse gas emissions go far enough.
The agency has controversially decreed that greenhouse gases are a threat to public health, and is in the process of introducing regulations to curb emissions. As such, the EPA and the Obama administration have consistently argued that the ongoing regulatory efforts should not be pre-empted by the courts.
The Supreme Court is expected to issue an opinion on the public nuisance case this spring, which could influence courts hearing the public trust suits.
The cases are likely to take years to be resolved, but if successful they could have huge implications for carbon intensive businesses by effectively forcing the government to impose more stringent emissions regulations.
Source: Businessgreen