Marc Kristal's new book Re:Crafted: Interpretations of Craft in Contemporary Architecture and Interiors features 25 architectural projects that challenge the traditional view of craft.  Kristal is the contributing editor of Dwell and has written for Metropolis, the New York Times, Architectural Digest, Elle Décor as well as numerous of other publications.  When describing his latest book, Random House states that "this volume looks at what constitutes the craft influence in contemporary architecture and design. By turns luxurious and simple; time-honored and leading-edge; small-scale and monumental; unabashedly beautiful, surprisingly witty, socially adroit, and sublimely poetic, these projects are sure to give us a new appreciation of the pleasures of making—and enlarge and enrich our understanding of the presence, and importance, of craft in all our lives."
Fastcompany.com lets us take a look at some of these projects featured in Kristal's book.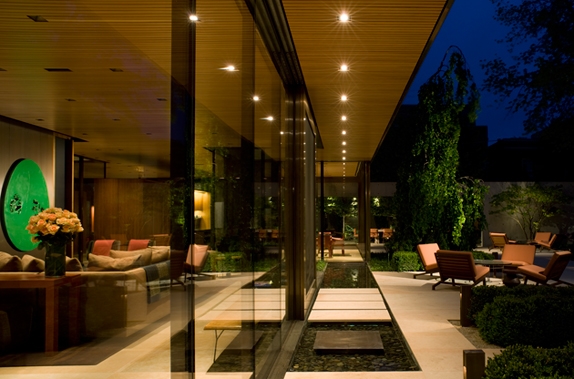 Orchard East- Chicago, IL
Wheeler Kearns Architects
Fastcompany.com states that, "Architect Dan Wheeler's firm created a structure whose second floor is nearly windowless, but instead look inward into transparent light courts that are open to the sky and the elements. The first floor is just the opposite–it's enclosed in glass, which can be opened almost entirely to the garden outside."
Ini Ani Coffee Shop- New York, New York
Lewis.Tsurumaki.Lewis
We love how this coffee shop in Manhattan's Lower East Side designed their space using 479 plaster casts of coffee cup lids and two-inch-wide strips of cardboard.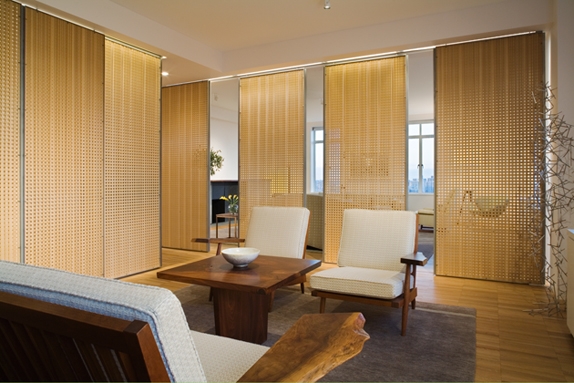 Central Park West Apartment- New York, New York
Architecture Research Office
Last but not least, these fiberboard panels easily breaks up the room allowing its occupants to make the most of the space.