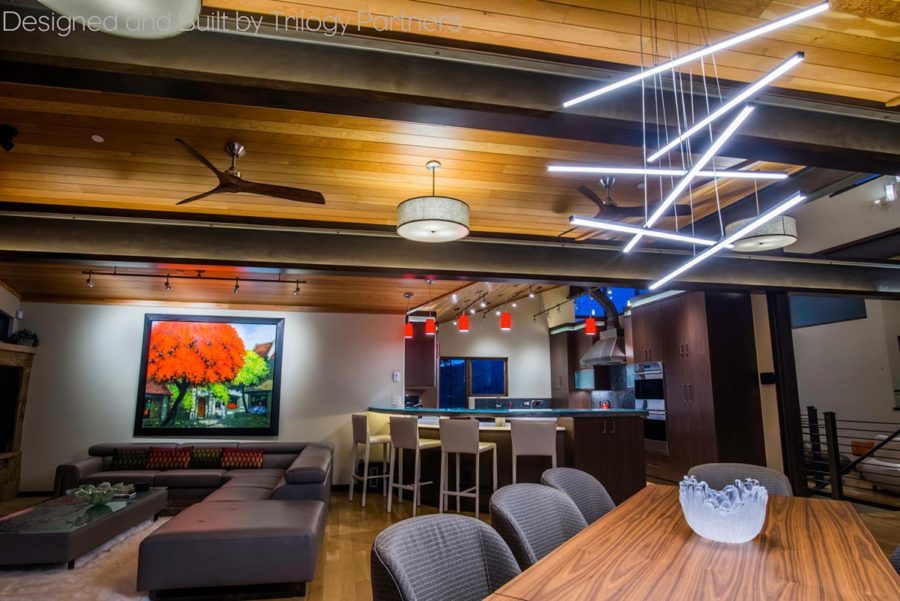 Taking that first step out of your comfort zone is always the most difficult. But once you do, a whole new world opens up. Spring is the best time to do it. Look outside, draw inspiration from nature and bring it indoors.
Challenge yourself to be creative. If you are one of those who would rather chew on tin foil than experiment with a home improvement project, start simple. Pick a room or two and give it a quick punch of color with a new accessory, piece of furniture or fresh coat of paint.
That is exactly what I did after a recent week at the High Point Home Furnishings Market in North Carolina. I was inspired to bring some of the bold colors I saw back home to defy Kansas City's "Tan Town" image.
Our clients frequently ask about color and trends they see in Elle Décor, Veranda and other shelter magazines, but so often they are are unable to make the first step. I am a big believer in change, but not in trends — especially in home interiors, where colors should be a reflection of décor and personal attitude.
I repainted the showrooms in our furniture and design boutique with the vibrant Sassy Green by Sherwin-Williams. It felt strong and lifelike, picking up so many wonderful complements from nature, bringing what we love about the outdoors in. Clean, sharp whites, coppery browns, silver and even deep reds were enlivened against this strong new backdrop. Existing and new furniture and décor pieces took on fresh dimensions.
Afraid you can't pull off vivid color in an entire room? Try painting an accent wall: A jolt of color can add drama and style to any ordinary space. With the neutral or tan shades that are prevalent in most homes, options for an accent wall are endless.
Try something fresh. Take your mind to South Beach and experiment with a citrus color, such as Sherwin-Williams' Mango. I used this vibrant color on an accent wall to give the room an amazing new vibe. The artwork came to life, and the lamps and accessories took on an entirely different feel. Painting an accent wall not only gives the room new verve, it also offers a canvas for creative expression.
In addition to color inspiration, Mother Nature is a wonderful — and free — resource for reinvigorating your interiors. For example, I gathered fallen tree branches, spray-painted them white, tied them to small tacks with clear fishing wire and hung them against a lilac-colored wall to create an indoor forest. Artificial flowers added to the branches gave it color, texture and a softer appearance.
The indoor forest can be easily moved to other areas indoors or out on the patio, enhanced with fresh flowers or colorful votive candles for a summer dinner party. You might adapt it to a child's room for a wonderful splash of fun. Play with putting lights woven in the branches or use colored clothespins to attach photographs to the branches. Involve your children in the process. It is so important for kids to be fed spoonfuls of creative opportunities. Let them feel the power of being creative.
Spring is the perfect time to check out of "Tan Town" and go for the bold. Crack open the window to the outdoors and let the creativity in during the most beautiful and transformative season.
Source: Kansascity.com
Reach Patrick Madden, a partner at Madden-McFarland Furniture & Design Boutique, 1903 W. 135th St. in Leawood, at pat@maddenmcfarland.com.