With the multitude of residential building technologies available, it only makes sense that the optimized home might take advantage of more than one. Though the majority of residences in this country are built using conventional framing technologies (dimensional 2×4 and 2×6 lumber for walls as an example) other structural technologies are available and have become increasingly popular. This article begins a series on how multiple building technologies combine seamlessly to form superior and environmentally sustainable structures.
The residence we affectionately call Caleb's Journey combines conventional framing, structural insulating panels, and post and beam to create a fully modern and highly sustainable home with timeless design.
Structural Insulating Panels (SIPS) form the super insulated walls of the structure. They come precut from the SIP factory.
First, we stand the SIP Panels.
And then we add the post and beam structural members.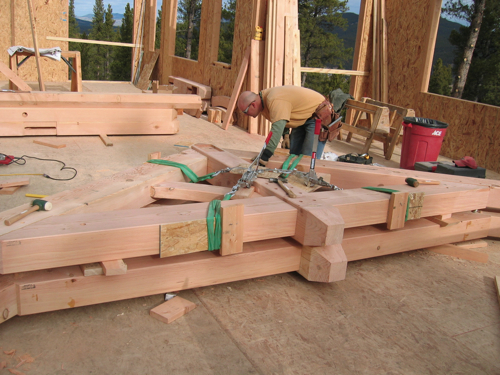 Post and Beam roof trusses are milled and assembled.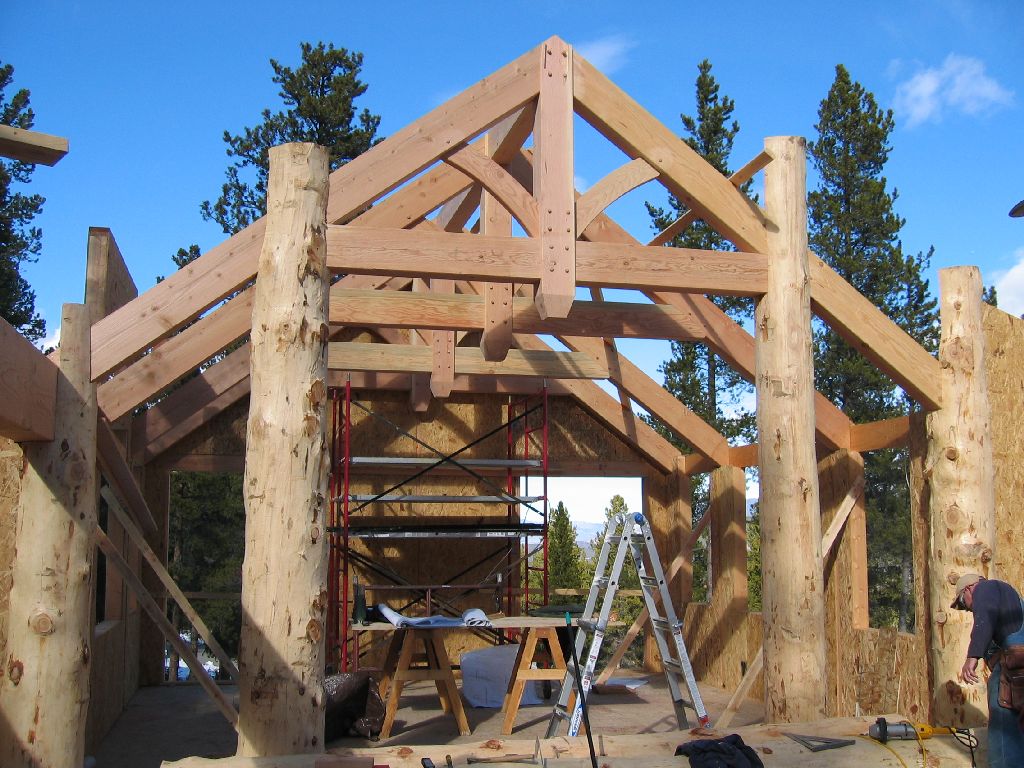 The roof trusses are supported by log posts and by the SIP walls. The combination provides extraordinary structural integrity.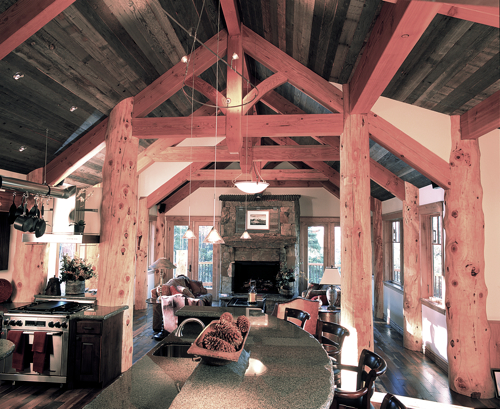 Creating a room that looks like this when finished. Reclaimed redwood covers the ceilings.
Conventional framing is used for the interior walls and some roof transition areas. SIP panels are also used on the roof.
The end result is a home that combines the energy efficiency of SIPs, the structural integrity and beauty of Post and Beam, and the flexibility of conventional framing. For more photos of Caleb's Journey, a true hybrid home, visit the photo gallery.