The Kauai House was surrounded by jungle. Or that's what it felt like. Dark and dank, there was a rotting trellis and an old, termite infected Gazebo. It was landscaping grown old and out of control. The idea was to open everything up and create outdoor living space that would really be used by family and guests.
We planned a water feature just off the west side of the Lanai.
The Gazebo had seen better days and would go. We would remove and store many plants, cut down overgrowth, and lighten up this space considerably.
The East Lawn after the transformation. May Balinese pieces. Lots of light. A fun place to be.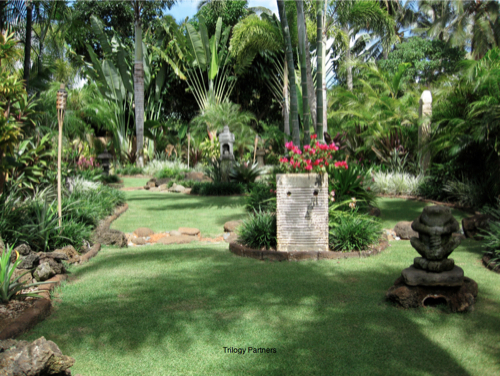 This is where the gazebo once sat. We actually removed and replanted some large palm trees to bring in the light.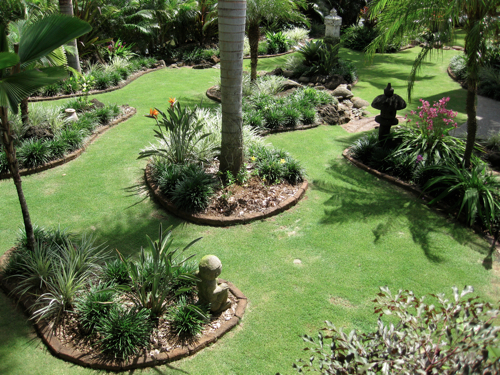 This is where the trellis once stood. It's hard to believe that these plants and features and lawn hide a really challenging put-put golf course.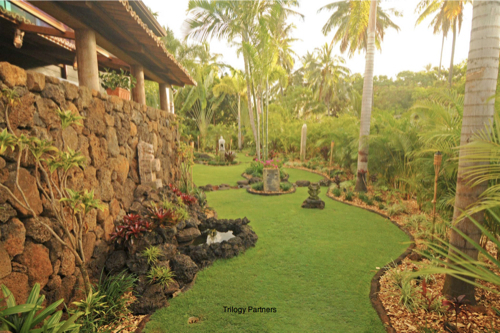 The West Side water feature including "The Goddess"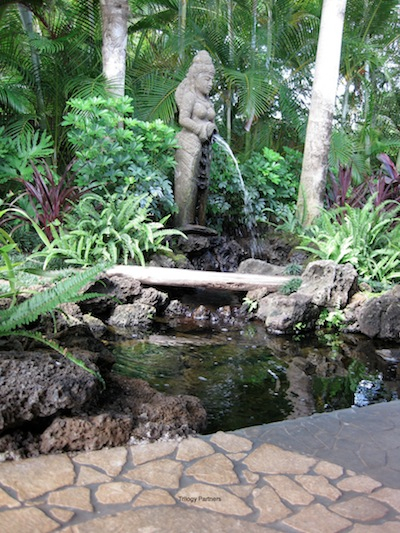 The Goddess of the river brings good fortune to this house on the Wailua.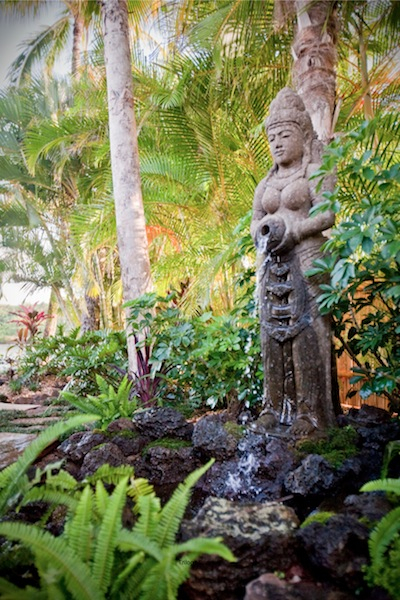 Landscape design by Land Design Collaborative and Trilogy Partners. More photos in the Kauai House Photo Gallery.