Vanity Fair asked 52 of the world's experts in architecture the following two questions:
"What are the five most important buildings, bridges, or monuments constructed since 1980 and what is the greatest work of architecture thus far in the 21st century?"
Some of the noted experts included Frank Gehry, Michael Graves, Steven Holl, Daniel Libeskind and Richard Meier.  An overwhelming majority of those surveyed choose Frank Gehry's Guggenheim Museum in Bilbao.
It's hard not to see why Gehry's massive, titanium-clad structure with its curving pillars and glass-and-steel ceiling is considered as the greatest work of architecture in the 21st century.
"Bilbao is truly a signal moment in the architectural culture," says the Pulitzer Prize—winning critic Paul Goldberger, author of Why Architecture Matters (2009). "The building blazed new trails and became an extraordinary phenomenon. It was one of those rare moments when critics, academics, and the general public were all completely united about something."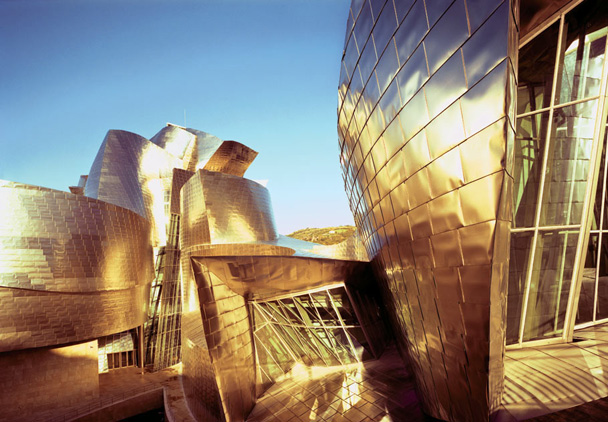 For a complete list of the top 21 structures please visit VanityFair.com.
What do you consider the greatest work of architecture in the 21st century?