We thought we'd share some beautifully designed American Stables that we came across in the June issue of Architectural Digest for those of you who witnessed Drosselmeyer 13-1 upset in the 142nd Belmont Stakes over the weekend.
Below are a few of our favorites.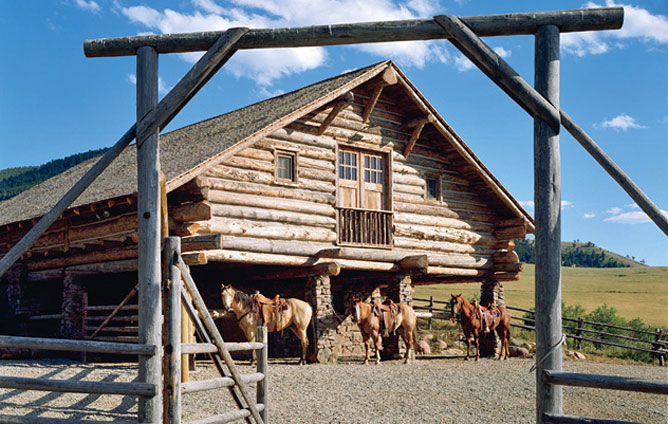 This ranch in Montana was made out of recycled pine logs and native fieldstone.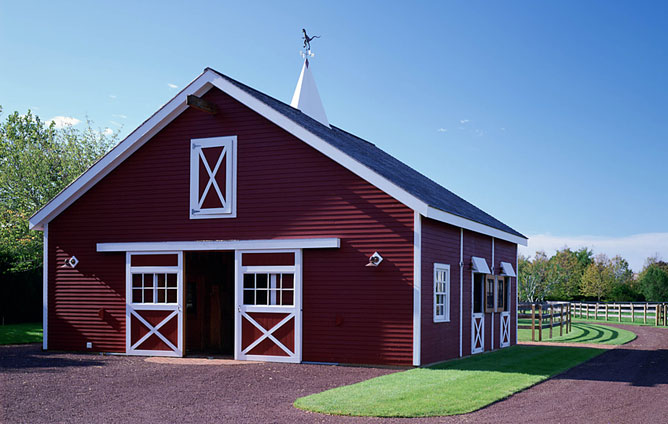 This above stable in East Hampton, New York belongs to Steven Spielberg and his wife, Kate Capshaw.  The weathervane on top of the stable is in the form of a dinosaur reminiscent of Spielberg's film Jurassic Park.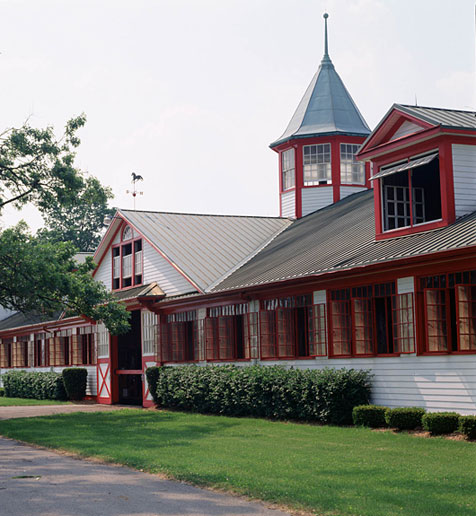 According to Architectural Digest this stable is one of "Kentucky's showplace for racing and breeding thoroughbreds. Located in Lexington, the property has 847 acres of lavish pastureland and more than 40 buildings, including a 14-room residence, 15 white barns with red-trimmed cupolas, a sophisticated veterinary clinic, an equine swimming pool and underwater treadmill, two racetracks, a gazebo and a modest log cabin."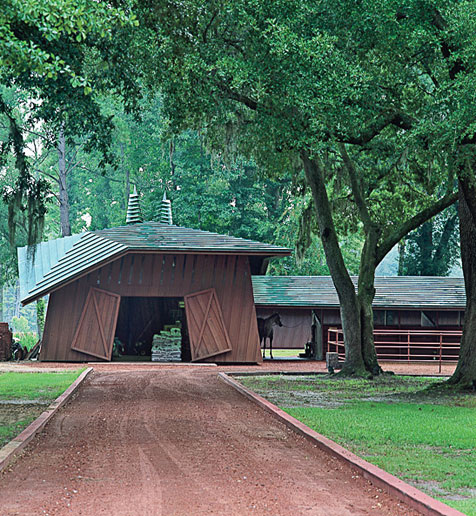 AD: "Frank Lloyd Wright couldn't design an ordinary-looking building," says producer Joel Silver, who restored the little-known Auldbrass, Wright's 1939 plantation in Yemassee, South Carolina. A crushed-brick walkway leads to the barn. "By folding the roof down and the corners of the doors back, Wright created something origami-like," Silver notes.