After Hurrican Iniki hit Kauai in 1992, the Kauai House was remodeled. The master bathroom featured painted green and white porcelain tiles and a glass block shower stall. Very early 90s themes. For our bathroom renovation the plan was to expand the bathroom by combining it with a large closet. In doing so we would create a bathing "lanai"  overlooking the Wailua River. The lanai would also be a sitting area for the master bedroom, in a sense creating a very island style "bridge" between the bath and bedroom.
The new bathroom features a lanai with twin tubs. A wall of folding glass doors separate the lanai from the rest of the bathroom and the master bedroom.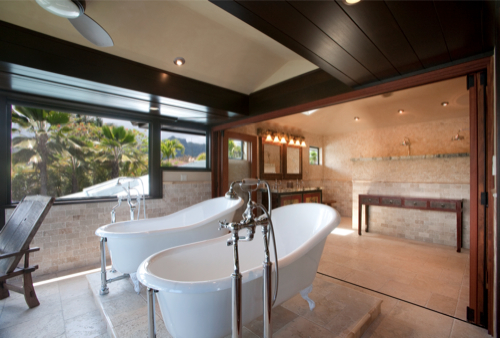 Twin tubs on the lanai overlook the Wailua River. The lanai also serves as a sitting area for the master bedroom. Because the lanai is in essence open to the elements, the doors between it and the bed and bath are closed during inclement weather.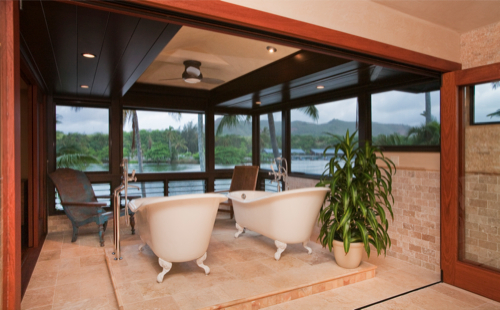 The master bath features an antique Chinese Chest converted to a double vanity. The feel is tropical and the look timeless.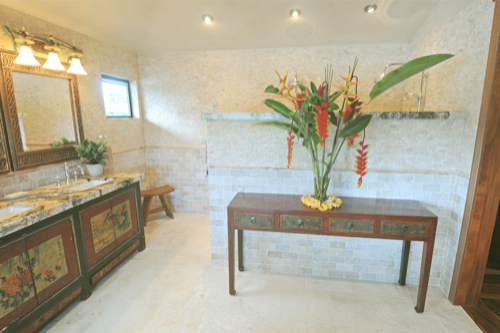 To the right of the vanity is a shower with twin shower heads. Tile includes tumbled Ankara on the floor, Ankara brick on wainscot, and a chipped gold Onyx on the walls.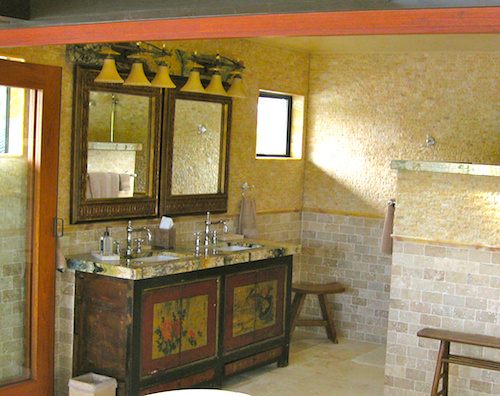 The shower stall with twin shower heads and Ankara and Onyx tile.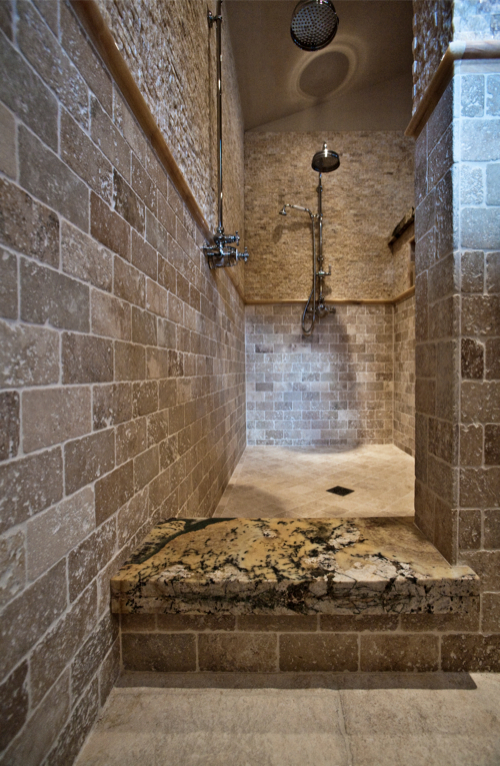 More Kauai Before and After posts to follow. Visit the Kauai Remodel Gallery for more great photos of this fantastic project. Design by Trilogy Partners and Azaya Design.