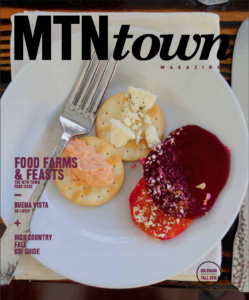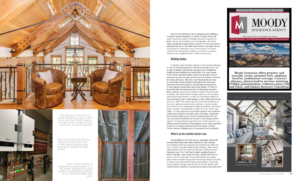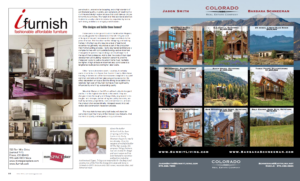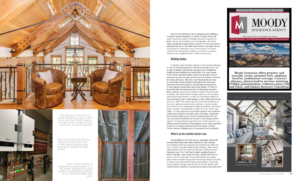 This article was printed in Mountain Town Magazine
High Country Homes: The Best Built Homes in the World
It is a fact: generally speaking the cost of designing and building a home in the high country is considerably more than the costs for a lowland counterpart. The same holds true for multi-family residences including condos and town homes. Are architects and builders simply charging more and profiting handsomely as a result of a high country luxury real estate market? The answer in most cases would be a resounding no. The case may be that average homes in the high country are simply better design and constructed. In fact, they may just be the most finely crafted homes on the planet. (This article will mostly focus on single-family homes but most comparisons also apply to multi-family as well.)
Much of the additional cost of designing and building a mountain home is regulatory in nature. In other words, the result of building codes and design standards imposed by Home Owners Associations and municipalities. Are these higher standards unreasonable in nature? For the most part no because they rest on the notion that homes in the high country must be built to withstand some of the harshest climactic conditions on the planet as well as contribute in a positive manner to the neighborhoods in which they are built.
Building Codes:
In the US, most mountain regions in the northern latitudes or west of the Mississippi are considered Climate Zone 7, as is most of Alaska. Nationwide changes in 2012 residential building codes address the construction of all new homes in the country but particularly impact homes built in Zone 7 because the code changes demonstrably increased standards for energy efficiency. Not only must the physical structure of a mountain home withstand hurricane force winds and enormous roof snow loads of 100 pounds per square foot in many place, those roofs need to be framed 14" thick to accommodate the required amount of fiberglass insulation. Newly adopted codes also mandate thicker and denser wall insulation, ultra high efficient window systems, and caulking and sealing requirements to make the structural envelope of the home less prone to heat leakage. In fact, these new homes will be so "tight" that codes require mechanical ventilation as insurance against excess levels of interior air contamination from habitants and outgassing of building materials. Additional steps to prevent excess levels of radon are a part of the new codes. In many cases fire suppression systems and monitored smoke alarm systems have also been mandated. Automated environmental, lighting, and window shade systems are not only convenience features but are part of the energy control equation. Energy efficient appliance and heating systems, as well as active and passive solar designs, are highly regarded as part of an energy scorecard that must reach a certain "score" before a building permit is issued by the municipality.
Our next blog post will continue the article with a discussion of costs imposed by HOA's and government entities.