One of the top home building trends is designing a home so that it blends in with the local surroundings. No matter whether your local landscape features a tropical beach or a peaceful lakeside retreat, you can have a home that effortlessly blends in with nature.
Casa La Punta in Punta Mita, Mexico, is a classic example of a modern beach home that perfectly blends in. Examples of nice touches that blend in with the landscape include a wooden boardwalk that leads to the beach and a soaking tub crafted out of natural rock. The home's stone exterior perfectly matches the beach's sand.
Another home that fits in with these home building trends is The Lake Forest Park Residence, which looks as though it naturally grew out of the forest. Several types of wood are used throughout the home, as well as on the exterior. Large windows let more light in and provide a better outdoor view.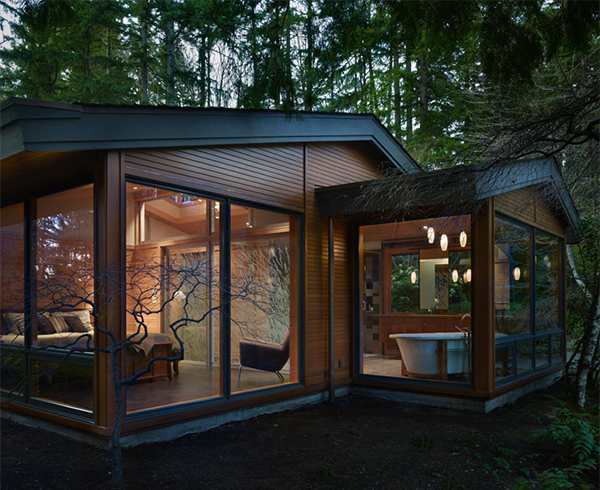 Choosing materials, such as stone and wood, found in the landscape, and landscaping that seamlessly flows into the natural environment are good ways to go. Contact our experienced team who specialize in this type of construction to design and build the right home for your needs.