Suspended beds are quite popular in interior design. They give the impression that they're floating on air, so that you'll feel like you're sleeping on a cloud.
Suspension in design is not limited to beds, though. Suspended fireplaces are fast becoming a trend in homes as well, given how sophisticated and unique they can look when done right.
But aside from aesthetic appeal, suspended fireplaces offer function, too. They take up less area because instead of using horizontal space, they use vertical space, a part of the room that's not usually maximized. They can be mounted on the wall, leaving the area beneath them free. They are a good choice for people who want sleek and modern fireplaces.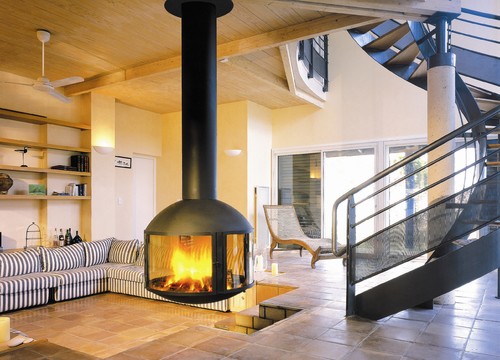 Suspended fireplaces can also serve as a room divider when placed between the living and dining room. But because they're floating, they still work well in open spaces.
Lastly, suspended fireplaces offer a fantastic 360-degree view. Thus, you can install one in your home and treat it like a focal centerpiece. Because you are not hindered by a wall, you can go with any shape and any design you want. So instead of the usual rectangular fireplace, experiment with round and oval ones for a change!
For more information be sure to contact us at Trilogy Partners today!