Walls and fences are used in a fairly straightforward way in traditional houses. More modern designs, however, often rely on the use of wooden slats to define spaces and allow light to pass through while still providing privacy. Here are some ideas on how to incorporate them into your new home design: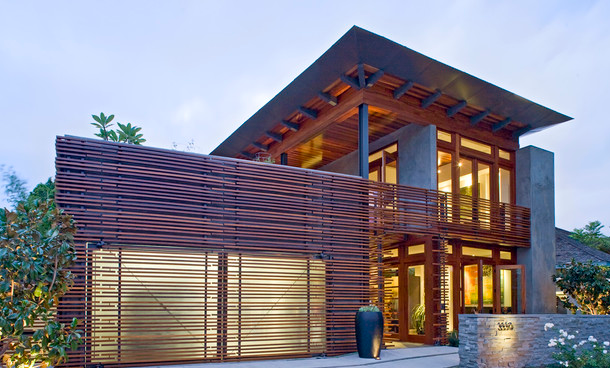 Add a Dramatic Facade – Wooden slats are ideal for fronting a home as they allow light to pass through to the inner windows yet still conceal the interior of the home. In addition, they are an excellent way to create a unified look.
Create a Private Outdoor Space – While wooden slats can be used to surround a pool, they can also be used to create a private outdoor patio, shower or spa.
Beautify Necessary Evils – While no homeowner would do without sufficient storage space or an HVAC unit, most don't really want to look at them. Slats are an excellent way to hide them while still providing the necessary access.
Photo Source: Houzz