If you're considering a bathroom remodel, your vanity can set the tone and make a statement that defines the space. Here are six of the hottest trends in vanities being used in bathroom remodeling right now: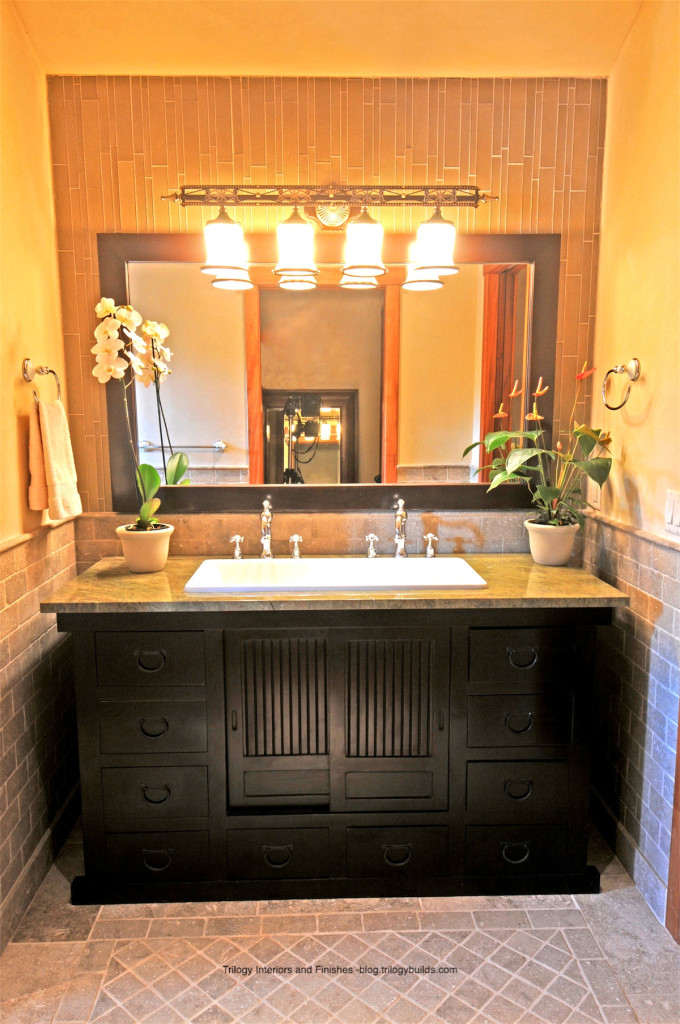 Transitional Styles – Although styles typically range from modern to traditional, the current popular look is a clean-lined, updated classic style.
Furniture-Like Details – Attention-grabbing finishes, first-rate hardware and design features on cabinetry are growing in demand.
Darker Tones – Color in rich, dark shades is leading the way, but there is also an increase in white, natural and exotic veneers.
Closed Storage – The once popular open storage is on the decline; however most new bath vanities will focus on keeping clutter neatly tucked away and out of sight.
Soft-Close Drawers – Luxurious soft closing drawers are modern marvels equipped with a shock-absorbing spring that works with the drawer's glide to softly close the drawer.
Green Design – Once a hot topic, green design seems to have been moved to the back burner when it comes to bath vanities, due to the higher costs.
Whether your style is contemporary, traditional, or in-between, contact Trilogy Partners to get started designing your dream bathroom.