There's nothing worse than losing power in your home. The home is supposed to be the one place where you feel comfortable and safe, and losing power reduces both of those feelings. Although you can probably manage a couple of hours without power, things become really inconvenient if the power remains off for longer than a day. It's in cases such as these where having a back-up generator comes in handy.
Back-up generators are incredibly convenient to have in your home, but there are a few things you need to keep in mind when purchasing one. First of all, not just any generator will do. You have to figure out how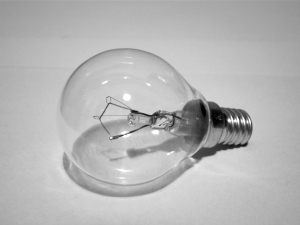 large the generator's output needs to be based on your electricity usage. This can be done by adding up the wattage to all the appliances you use plus another 20 percent as a safety margin. A generator needs to be maintained as well, especially if it is permanently installed. The oil and air filter need to be changed annually, and the system should tested on a yearly basis as well. The last thing you want to do is end up with a generator that doesn't work when you need it most!
When picking out a generator, look for additional features such as an electronic voltage regulator (to keep it from harming other electronics) and insulated housing to lower the sound of the engine.