We wish we had this All Nighter Original poster handy when we were studying 20th and 21st century architecture. This poster breaks down the work of some of the greatest architects of all time. From I.M Pei to Frank Lloyd Wright, you'll learn the signature styles of each of these 30 iconic architects.
Take a close look at the structures below, there might be a quiz later.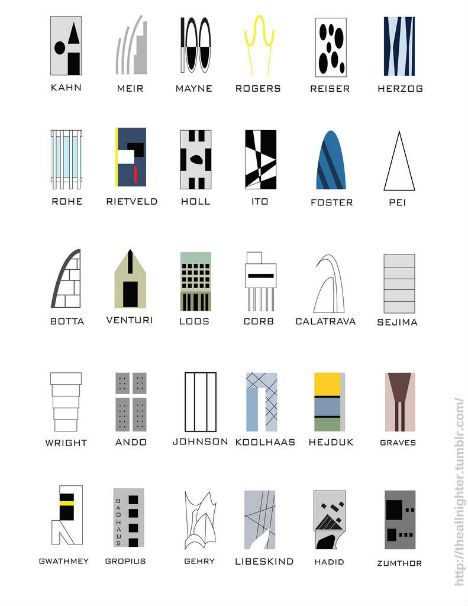 Which one is your favorite? Who would you have added to the list?
Photo Source: ArchDaily