We are quite impressed with the TrueImage Control app from Savant Systems. Savant's Apple-based products are pushing the envelope in home and commercial automation. This app allows you to issue commands on lighting, with a simple touch of your finger. By uploading images of your home, room by room, you'll have access to all your lighting. You can dim lights, create lighting schemes and more, all from your iPad.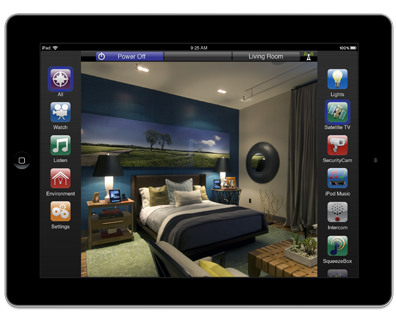 AccordingSavant Systems, "Simply touch the image of the actual light in the room you wish to control, and not only does the light in the room turn on/off or dim when pressed and held, but it also illuminates on the iPad® confirming the command."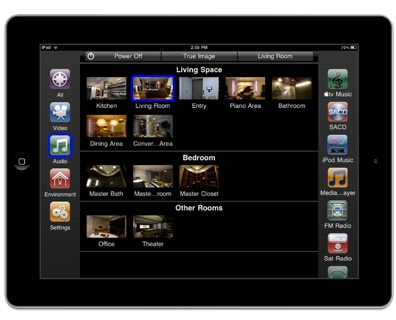 Want the app for your iPad, go to iTunes to download.
Photos via Savant Systems