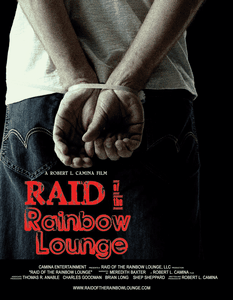 The Breck Film Festival is Colorado's answer to the Cannes Film Festival. One of the oldest film festivals in the country, the Breckenridge Film Festival celebrates our independent filmmakers. From June 7-10th, the town of Breckenridge will host slew of actors and filmmakers. In the past the festival has hosted guests such as James Earl Jones, Sydney Pollack, Donald Sutherland, Jon Voight and Alan Arkin.
This year's lineup includes Open Road with Camilla Belle, Colin Egglesfield, Juliette Lewis and Andy Garcia; Above the Ashes, an award-winning documentary about the devastation left by the Fourmile fire; and Raid of the Rainbow Lounge,  which recounts the controversial 2009 police raid of a Fort Worth, Texas gay bar that resulted in multiple arrests and serious injuries.
Purchase your tickets today and experience a touch of Hollywood here in Breckenridge. Currently Trilogy Partners has (exclusive) 2 for 1 Breck Film Festival Tickets (regular box office price $10) available. For more information call 970-453-2230 or email info@trilogybuilds.com. You can also pick up tickets at Trilogy located at  233 South Ridge Street, before 5 pm on Friday, June 8th. There is a  limit of 10 tickets per order.
To see a list of films www.breckfilmfest.com.