The second issue of Trad Home, an online collaboration between Traditional Home magazine and Lonny, hit the proverbial "stands" last week and received rave reviews from the design community. If you haven't already checked out this online publication than we suggest you click the image below and head on over to see what the fuss is all about (after you finished reading this post of course).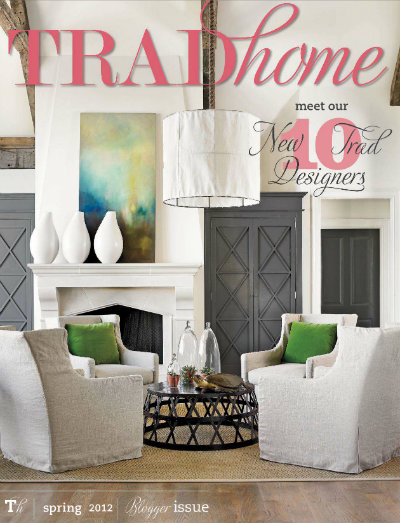 Their latest issue highlights 10 designers and their interpretation on what "Traditional" means to them.
Take a look at some of our favorite designs below.
What does traditional design mean to you?
Visit Trad Home to view the complete issue.