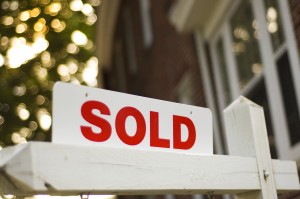 So Men's Health Magazine has come up with 10 renovations that will "make you rich." Those are their words, not ours. We must say the title caught our attention, it even made us glance at their top 10 list to see if these were viable options.
With the advice of DIY Network's Million Dollar Contractor, Stephen Fanuka, these home improvements can help make your home the "envy of your block."
We wanted to take you step by step through these renovations and help you determine which will get you the biggest bang for your buck. Let's start first with Fanuka's first five steps.
1. "Decorate Your Doors" – Fanuka recommends switching out your knobs, hinges and cabinet pulls with finished metal ones. Yes, yes, and yes. This is a very effective cosmetic change you can make to your home without dropping a lot of dough.

2. "Mold Your Environment"- The Million Dollar Contractor says that "Adding molding on doors, ceilings, walls, and windows brings a third dimension to rooms, making them look bigger and more lavish," says Fanuka. Molding does add a certain charm to your  home, but we would recommend taking that money and buying some paint. If there is money left over, than by all means add molding.

3. "Refresh Your Tiles"- We completely  agree with Stephen. A buyer does not want to see your old, dingy grout. For less than $20 you can re-grout your tile and save yourself the embarrassment.

4. "Single Out a Wall"- Fanuka recommends painting an accent wall to make the room pop. Beware of this advice and the color you choose. It could turn into a disaster if you go for a bold color choice that offends the eyes' of your buyers. Or if you perhaps choose the wrong wall to accent.

5. "Lighten Up"- This is one change we stand behind 100%. Lighting makes all the difference in the world. It can really transform the appearance of a room.
Stay tuned for later in the week as we explore Fanuka next 5 design changes.
Source: Men's Health Magazine