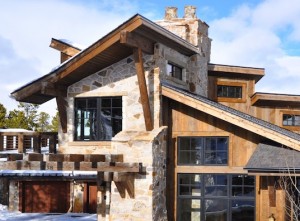 Net zero energy homes are emerging as the new standard in current energy conservation trends. These homes are called net zero, to signify that the home may not take a net positive amount of energy from the grid, in a one year period. The home may actually use energy from the grid at times, but it must then also deliver energy back to the grid at other times.
The two primary design principles utilized in the net zero home are:
Using energy efficient materials and strategies
The use of renewable energy resources
Details affecting solar orientation, geothermal systems, and passive solar energy technology impact the overall form of the zero net energy home in the early design phase.
Technological considerations such as heat pump selection and location; floor, roof and wall insulation systems; and energy efficient appliances and lighting systems all contribute to the success of the net zero energy home.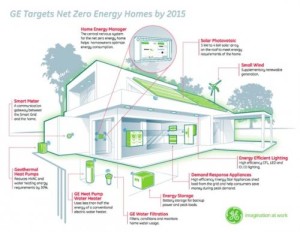 Over 100 net zero energy homes currently exist in the United States. Trilogy Partners completed the first net zero energy home in Breckenridge, Colorado in the Timber Trails neighborhood in 2010. More and more net zero energy homes will be constructed in coming years as the technology becomes more affordable, and as public awareness and education increases.
Photo sources: GE, Trilogy Partners