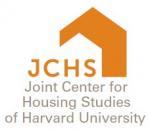 New reports have revealed that the remodeling industry is bouncing back and is ahead of the building industry in the recovery curve. According to Builder magazine, national spending on remodeling reached $300 billion in 2010, as reported by Harvard University's Joint Center for Housing Studies.
The report offers predictions that remodeling spending will increase at a rate of about 3.5 percent this year and in the years to come. While that is below the 12 percent annual pace of the housing boom that occurred from 2003 to 2007, it is quite higher than the downturn from 2007 to 2009, in which remodeling spending dropped by nearly 13 percent.
Gwen Biasi, spokesman for the National Association of the Remodeling Industry, said "It's picking up somewhat out there. We're hearing from members that their phones are ringing again and people are coming up with money for remodeling projects. The project aren't as huge as they might have been five years ago, but [remodelers] are seeing an increase."
Perhaps this news is a sign that the building industry will see an increase in spending in the next few years, too.
Photo credit: Nchsa.org.