On January 12, 2010 an earthquake hit Haiti and destroyed hundreds of thousands of homes affecting the lives over 1.5 million of its population.  Last week the Republic of Haiti unveiled a design competition unlike any other.  "Building Back Better Communities" invites architects and builders from around the world to compete in a two part contest to create homes on a 12-acre former sugar plantation outside Port-au-Prince.
Applicants may apply to both contests.  The deadline for the first lot is Monday, June 28th, 2010 at 5:00 EDT.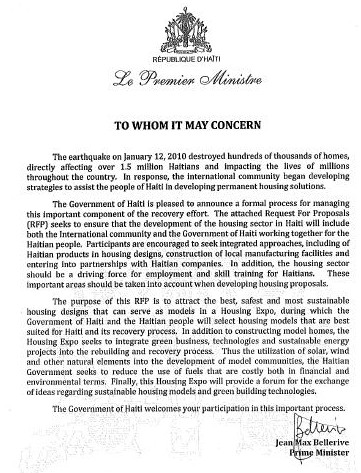 For more information about Building Back Better Communities, visit the Malcolm Reading website.
If you are interested in helping to support building permanent shelter for Haitian orphaned and abandoned children please visit The Haiti Orphan Rescue Program (HORP).