We were recently featured in Architectural Digest for our design work on Trey Parker's (creator of South Park) home.  Architectural Digest is known for their featured stories on the inside of celebrity homes and below are photos from AD's Celebrities' Favorites.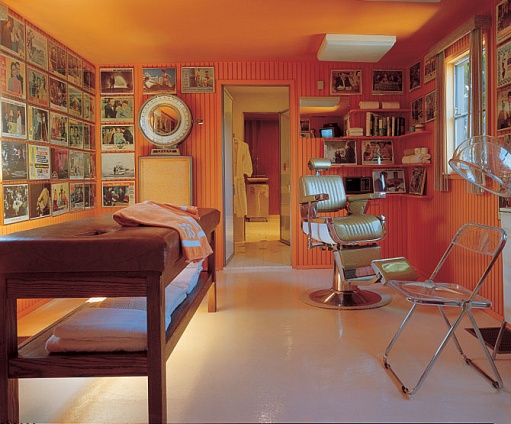 AD: "Orange is the happiest color," Frank Sinatra said of his favorite hue, which showed up in his clothes and his homes. Sinatra bought a modest house at the Tamarisk Country Club in Rancho Mirage in the mid-1950s and lived there until May 1995. A caboose, a gift from some of his employees in 1971, became the compound's main hangout. Inside the caboose—with it's orange-colored walls and ceiling—was a full-service salon, complete with a barber's chair, a professional hair dryer, a massage table, a scale and a sauna, at rear.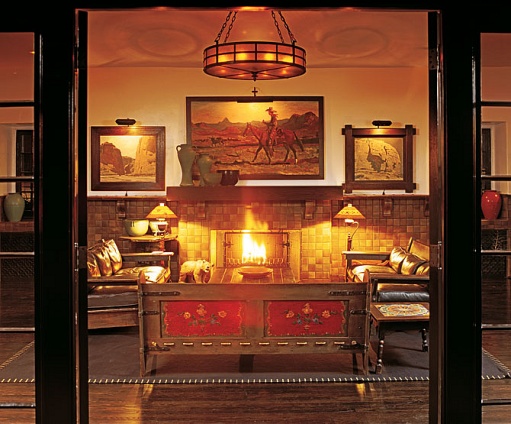 AD:
The living room of Diane Keaton's Spanish Colonial Revival house in Bel-Air reveals the actress's enthusiasm and knowledge of California art and design.
Canyon de Chelly
, a work by Edgar Payne, left, joins a 1937 oil by Pete Martinez, center, and Maynard Dixon's 1923
The Grim Wall
. A hand-painted Monterey sofa and an art-tile table rest on a rug by Stephen Shadley, Keaton's longtime friend and designer. Of Monterey furniture, Shadley observes, "Diane has the best collection anywhere."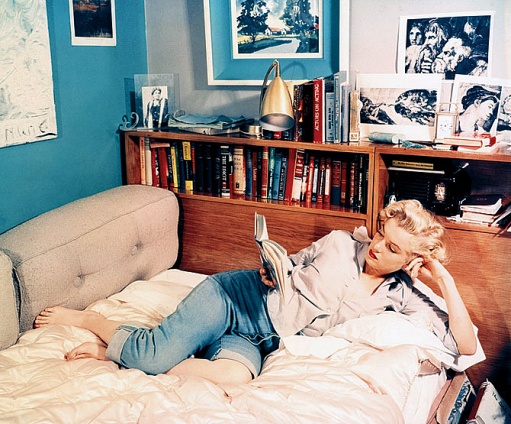 AD:
Throughout her life, Marilyn Monroe occupied a series of residences, owned no jewelry and counted books, records and a picture of legendary actress Eleonora Duse among her most cherished possessions. Even after attention-getting roles in
The Asphalt Jungle
and
All About Eve
(both 1950), she still kept a modest, one-room apartment at the Beverly Carlton Hotel in Beverly Hills. "I'm not interested in money," she once said. "I just want to be wonderful."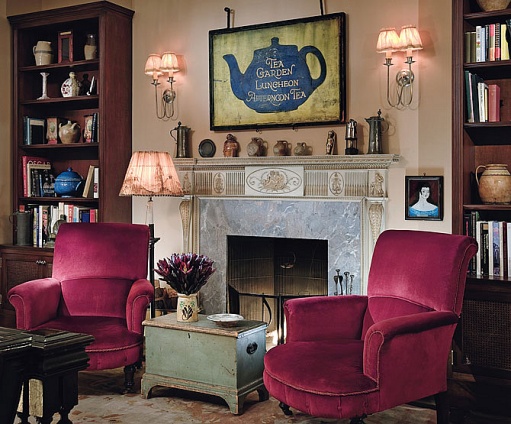 AD
: "I love the warmth of reds and yellows," Woody Allen told designer Stephen Shadley, who created the interiors for the Manhattan townhouse Allen shares with his wife, Soon-Yi Previn. The second-floor landing (above) is richly decorated with a marble mantelpiece and a pair of plush red velvet armchairs.
Which is your favorite celebrity home?