Translating an outdoor aesthetic to an indoor décor can be daunting. The proper use of windows and open space can certainly aid in the task, but rustic home furnishings are integral to the entire design. In many ways, Bleu Nature fully expresses this sensibility with its furniture, light fixtures and accessories.
Bleu Nature offers a stunning variety of styles that capture the essence of nature. You can feel the rhythm of nature in one of their utterly unique Vibration Climatique series or comfortably ensconce yourself in one of their wood and leather hybrid sofas that infuses rustic design with simple, modern lines.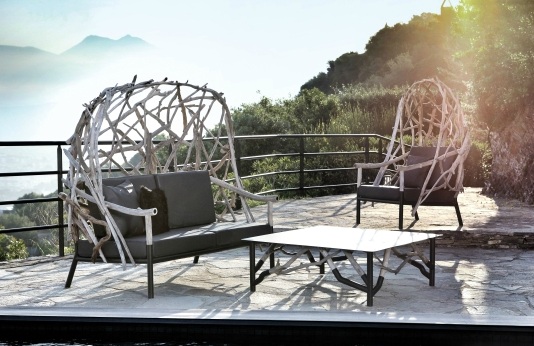 While the furniture in a room will be the focal point, Bleu Nature does not ignore the importance of lighting and accessories. There are literally dozens of inventive and sublimely beautiful lamps, sconces and other lighting fixtures in their catalogue. In addition, they have any number of mirrors, table pieces and objets d'arts that will complete the look of your room.
A home is a reflection of the owner and their personality. If the outdoors is truly your playground, then, perhaps, rustic home furnishings are the ideal decorating choice for you.